placeholder
But this time, fans shouldn't expect to see any new iPhones, the Associated Press reports.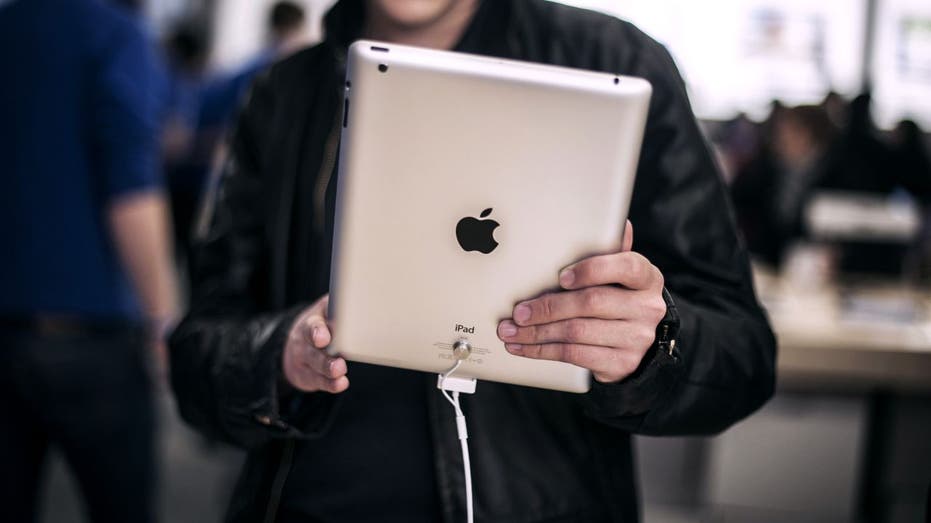 Meanwhile, Wedbush Analyst Daniel Ives told the Associated Press he predicts the upcoming Apple Event will include product refreshes for the iPad, iPad Pro and iPad mini in addition to a new Apple Pencil. For iMac users, the news outlet says analysts are expecting new computer models in new color options.
Invites to the company's Spring Loaded event were sent to media last week, featuring a colorfully drawn take on the Apple logo.
The event will take place online from Apple's campus in Cupertino, California. The event starts at 1 p.m. ET. USA TODAY will provide live updates of the Apple event right here on this page. Apple will also stream the event from its website.
iPad Pro launching in May, starting at $799
The new iPad Pro models start at $799 for the 11-inch model, or $1,099 for the 12.9 inch version.
The all-new Apple innovation fans anticipate seeing in action at the virtual event are Airtags, the small tracking device the company accidentally confirmed in early March, according to iOS developer and Apple blogger Benjamin Mayo.
Settings on iOS devices appear to hint that AirTags will help users locate Apple products or other items that can be lost, including wallets and keys, much like its geolocation competitor Tile.
Apple – The next iPad Pro confirmed
Apple formally confirms the new iPad Pro, which will use the same M1 processing chip as the new iMacs. The Pro will deliver 75% faster processing than the original iPad. The new iPad Pro will also support controllers from the PlayStation 5 and Xbox Series X for playing iPad games. The new iPad Pro will also support 5G. The next iPad will also feature new studio mics, motion tracking, and an upgraded camera system. It will also feature a TrueDepth front camera to support face ID and a 12-megapixel ultrawide camera. The iPad will also boast a 12.9-inch liquid retina XDR display.
New iMacs start at $1,299
The updated iMacs start at $1,299 in four colors, or $1,499 in seven colors, says Apple. You can pre-order the new iMacs starting April 30. They ship out in May.
The new iMacs perform fast, too
Apple boasts how quickly iMacs can open up apps, or move through browsers, or edit pictures and play games. The iMac's new graphics processing is up to 50% faster compared to older models. Users can also run iPhone and iPad apps directly on the iMac. Calls and texts from iPhone can also show up on iMac, and its universal clipboard lets a user copy something from their phone and paste from their iMac. The computers will also have two Thunderbird ports and a new power connector that connects magnetically. The iMac will also support fresh accessories including upgraded keyboards, a touch pad, and mouse.
In the last month, Apple has made software updates to its mobile devices, including an expansion of Apple Arcade games, third-party Find My Network experiences and new workouts to Apple Fitness+, which could be related to the company's rumored iPad focus.