The 2000 live-action version starring Jim Carrey — sporting heaps of green fur for an ensemble that's both shockingly realistic and slightly disturbing — is number nine on Netflix's list of popular movies in the United States today, while the 2018 cartoon movie, featuring Benedict Cumberbatch as the voice of the Grinch, has claimed the number-seven spot.
For anyone who's ever seen the original 1966 The Grinch Who Stole Christmas short — and let's hope that's everyone — it's not hard to understand why people are re-watching the remakes these days: The story of a curmudgeonly Christmas-hater softening up and learning to get into the holiday swing of things is a tried-and-true formula that viewers have been known to love, and it's exactly the kind of feel-good film that perhaps audiences need now more than ever.
It's beginning to look a lot like Christmas. 'The Grinch' Is Already in Netflix's Top 10, so It's Officially Christmas Now
Ever since movies like Home Alone and The Santa Clause proved that Christmas films could be box office gold and basic cable staples, holiday films have arrived like clockwork every November and December. The Christmas movie canon grows by leaps and bounds every single year, and the 2010s have exponentially increased the number of seasonal films we have to watch.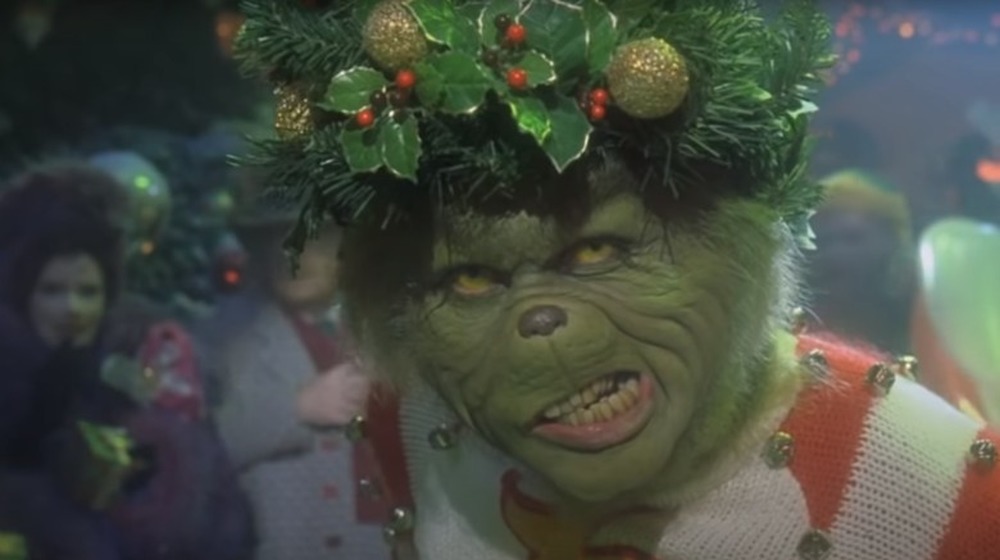 There are a lot of Christmas horror films out there, and many of them lean hard into holiday cynicism to make their point. Christmas is often difficult for people, and a movie about a ruthless killer swinging an ax at overzealous shoppers or disrupting holiday revelry with a little merry mayhem is a good way to break the often saccharine quality of other Christmas films.
Then there's Rare Exports, a film that's both spooky and strangely respectful of various aspects of Christmas cheer. The film presents an alternate history of Santa Claus, what he really is and what he really wants, and centers much of its action on a father and child who are struggling through the holiday season. The result is a film that acknowledges and even hopes to analyze the various difficulties of the holiday season — emotional, financial, and otherwise — while also wrapping everything in a dark fantasy adventure that provides a ray of hope and fun for its characters. It's also just a really nice way to break up the often predictable takes on Santa that continually play on basic cable throughout the season.
NEXT UP
Arthur Christmas has a whole lot of heart
At first glance, Arthur Christmas feels like a movie that might be biting off a little more than it can chew. It presents a history of Santa Claus in which the title is passed down from father to son as part of a family lineage, which is its own narrative tangle. Then it throws in the idea that the history of Santa has now evolved to include a massive "sleigh" that's essentially a starship, zipping around the world with an army of elves to do the gift-giving in an ultra-efficient, updated version of the North Pole operation.
The film succeeds by finding a way to focus both of these high concepts into the desires of its title character, Santa's youngest son, who simply wants to make sure one little girl gets the present the elves accidentally failed to deliver. The result is a hilarious, beautifully designed, and emotionally satisfying holiday adventure that wields its conceptual ambitions very wisely. It's a film with tremendous heart that shines through even in its most predictable moments.
The Best Man Holiday is one of the best Christmas movies of the last decade
The Best Man Holiday, a sequel to The Best Man, is an ensemble holiday dramedy that relies on a pretty simple setup: Take some characters you hopefully still love and remember from the first film, put them all in a big house for a reunion, and see how their evolving personalities clash and combine years later. The film works on that level, but then it digs deeper, and the result is one of the most entertaining and ambitious holiday films of the last decade.
There's so much going on in The Best Man Holiday that you might forget by the time it's over that you've only been watching it for two hours. It's got romantic subplots, professional strife, a moving cancer subplot, a triumphant football game, two different fights, and much more. Despite all of this, it doesn't ever seem overstuffed, and none of the characters ever feel left behind. Plus, it's the only film on this list to include characters doing a dance routine to New Edition's "Can You Stand the Rain" in front of a Christmas tree.
Krampus is a holiday horror classic
The internet loves Krampus, the folkloric Christmas creature that's been set up as a kind of playful opposite for Santa thanks to years of memes. It was inevitable that this would lead to a horror movie centered on the creature, and it was easy to imagine that movie being both predictable and boring. Mike Dougherty's Krampus is neither of those things. In fact, it's a worthy contender for the title of "Modern Christmas Classic."
The film follows a somewhat dysfunctional family just trying to get through Christmas together during a particularly cold holiday season. When that dysfunction manages to break the Christmas spirit of the most spirited boy in the house, things take a dark turn, as Krampus begins to stalk the family during a supernatural blizzard. What's most impressive about the film now that it's had a few years to grow its audience is how little Dougherty actually relies on scares to make his movie entertaining. Krampus is indeed scary, and the title creature is impressive, but this is a film that understands that holidays are about more than cynicism and aggression. There's also a tremendous layer of wickedly fun comedy lurking in the film, as well as quite a bit of heart. Plus, the third act is absolutely bonkers, with one of the best horror movie endings of this century, and it proves this is a film willing to go above and beyond other Christmas horror efforts.
The Night Before is hilarious, R-rated, and all about family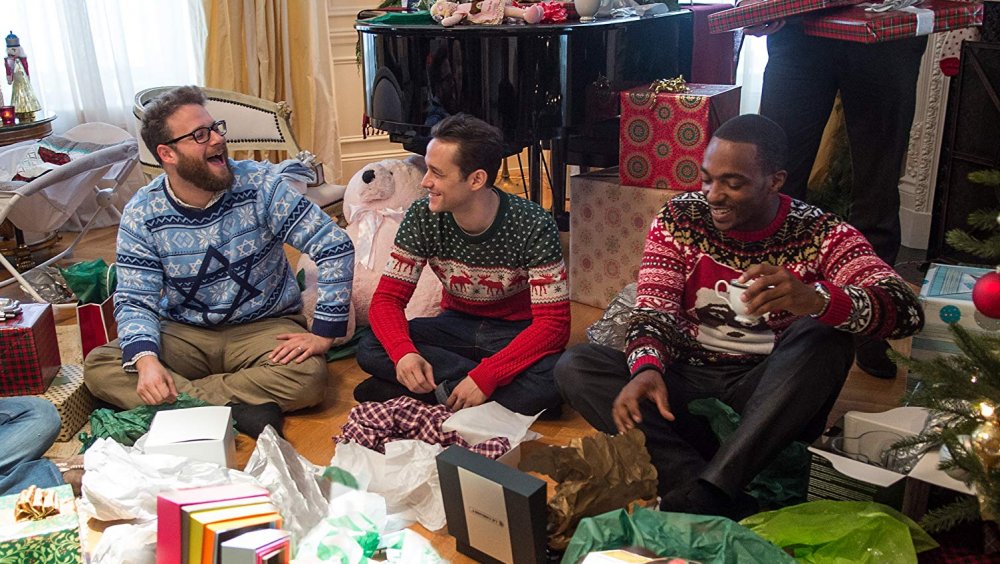 It was perhaps only a matter of time before the team of Seth Rogen and Evan Goldberg, who burst into the comedy stratosphere with Superbad, would turn their particular comedic talents to the holiday season. The Night Before brings together Rogen (in front of the camera), Goldberg (behind it), and a bunch of their friends for a hard R extravaganza that takes a relatively simple premise and weaves an effective, heartfelt comedy out of it.
The idea here is simple. Three friends who spend every Christmas Eve together are getting older, and they realize their partying ways are growing outdated. So they decide to undertake one last blowout at a legendary Manhattan holiday party, and everything starts to go wrong. It's a basic "set 'em up, knock 'em down" concept, but the ensemble cast (led by Rogen, Joseph Gordon-Levitt, and Anthony Mackie) and beautifully paced comedy creates all sorts of little avenues to explore within it. The real secret to The Night Before's success, though, is its focus on the importance of your chosen family … and how hard it can be sometimes for that family to evolve.
The Grinch is a charming take on a beloved tale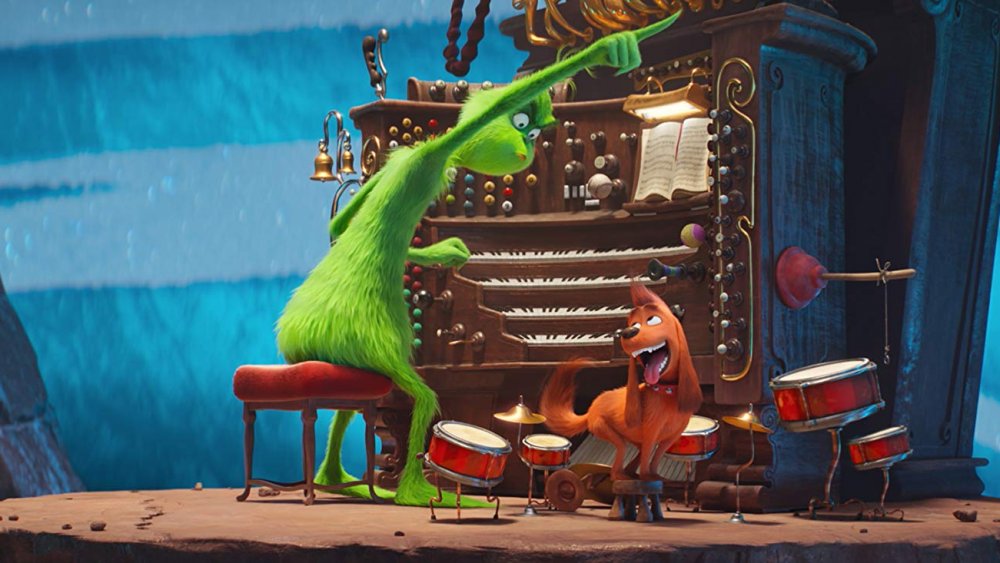 Dr. Seuss' How The Grinch Stole Christmas is, like so many of his stories, a short and sweet book with an important lesson embedded in it. The first adaptation, a Christmas short narrated by Boris Karloff, is pretty much the same thing, and it's basically perfect. With that in mind, it's a little odd that the book has also produced two feature films, and by the time Illumination's The Grinch came along, it definitely felt like we couldn't sustain it.
And yet, there's something undeniably charming about the 2018 animated film that goes well beyond Benedict Cumberbatch's endearing performance in the title role. Yes, it's still basically the same story with the same lesson, fleshed out to movie length with a few more side characters, but it's just so well done that it doesn't matter. The Grinch is a light, wonderfully engineered new look at an old classic, and even if that classic didn't need to be tinkered with, it's still easy to fall in love with this take.
The Christmas Chronicles gave us the best Santa Claus of the last decade
We've been putting Santa Claus in movies for basically as long as we've been using motion pictures to tell stories, and we still haven't run out of new ways to spin Father Christmas into something worthy of a feature film. The Christmas Chronicles is one of the most recent attempts to give us an updated, fun take on the Santa myth, and while it stumbles in places, it does succeed in giving us a Santa we want to watch.
The Christmas Chronicles centers on two kids whose family has gone through a hard time in recent years, and they're having a rough Christmas. Things take a turn when they discover their beloved family camcorder somehow captured Santa Claus on film, and this discovery launches a night of adventure as they first try to track Santa, then help him save Christmas. The hook? This Santa is played by Kurt Russell, and he's both energetic enough to run across rooftops and charming enough for a jailhouse singalong. Russell has charm to spare in the role, and that makes The Christmas Chronicles a welcome addition to Santa's history on film in the 2010s.
Last Christmas is a magical, merry tale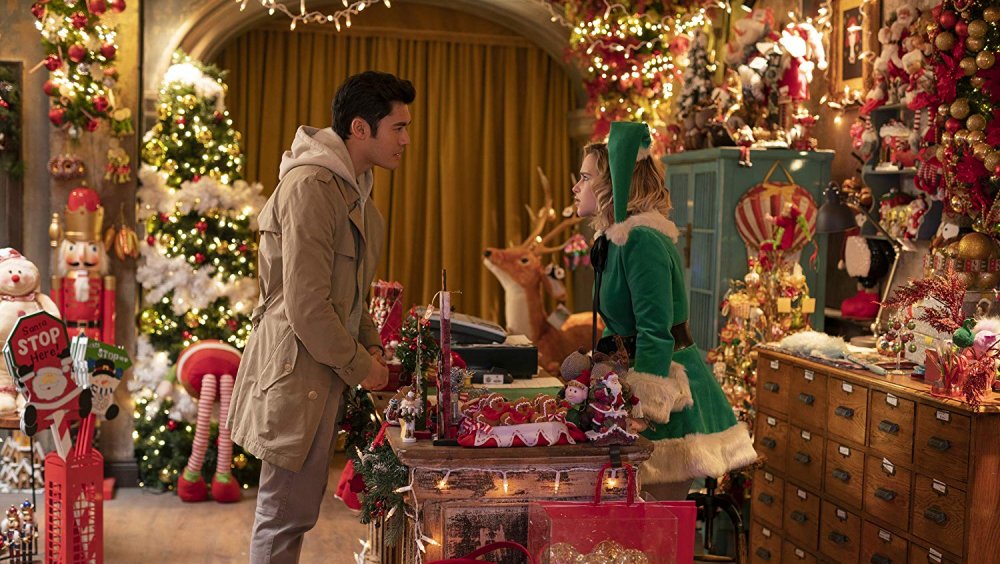 More than a few Christmas movies hinge on the "person is just not feeling themselves during the holidays" theme, and many of those movies also inject a bit of magical intervention to turn the lead character's fortunes around. It's a tried and true trope for good reason, but Last Christmas still manages to breathe some new life into it. 
The film follows a young woman who's recovering from a medical emergency that dramatically altered her life, and even as she works in a Christmas store in the midst of the holiday, she just can't seem to get it together. That all seems to change when she meets a mysterious stranger with a few new lessons to teach her about life, love, and family. If that sounds predictable, that's because in many ways it is, but Last Christmas is never content to rest on what we all know from Christmas comedies past. There's a real emotional ambition at work here thanks to both the ensemble cast and a genuinely moving story, and by the end, it all comes together for something special.
Anna Kendrick absolutely shines in Noelle
Noelle, one of the first original movies released to the Disney+ streaming service, is yet another remix of the Santa Claus mythos. The film presents a scenario in which Santa is yet again a title passed down from father to son within the Claus family, and in this case, the new Santa is a guy who … well, he just really doesn't want the job. Nick Klaus (played by Bill Hader) is a basically good guy who has no real enthusiasm for Christmas cheer, and it's up to his sister, Noelle (played by Anna Kendrick), to get him in Santa shape in time for Christmas.
As you may have guessed from the title, it turns out that Noelle is the one who's really built for Christmas magic, and while the film definitely hits a few bumps in terms of visuals and has a few storytelling quirks, Kendrick is the emotional core of the film, and she 100 percent works. The actress is tailor-made for this kind of movie, and she plays the title role with genuine sincerity and joy. Hader and the legendary Shirley MacLaine help to complete the picture, and the result is a holiday movie that's bursting with charm and packs a real emotional punch by the end.
Klaus is a gorgeously animated Christmas movie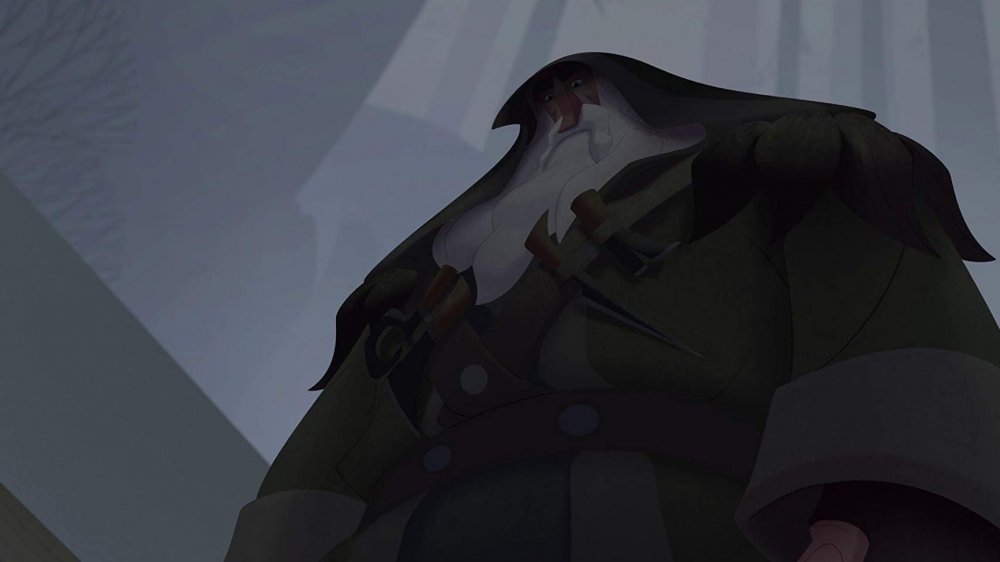 The 2010s had their fair share of Santa Claus stories, but Klaus isn't your typical "someone inherits the Santa mantle" movie. Instead, it's a Santa origin story in the tradition of Santa Claus is Comin' to Town and Santa Claus: The Movie, which makes it even harder for the film to get a leg up on stories we think we already know. Thankfully, Klaus has a couple of key ingredients which help it to rise into the ranks of new Christmas classics.
First and most obviously, it looks absolutely spectacular. Writer and director Sergio Pablos has crafted a beautifully engineered little world, featuring a town at odds with itself, a postman in training who just wants to go home, and a reclusive toymaker who finds he has the power to change the world, and it's all gorgeously animated. It's hard to look away from Klaus, but thanks to a stellar voice cast led by Jason Schwartzman and J.K. Simmons in the title role, it's also impossible to stop listening to. It's everything you could want from a holiday fantasy of this kind, and it deserves to become a part of holiday viewing traditions in the years to come.
Jingle All the Way is ridiculous and shallow
Jingle All the Way has actually started to make its way into some conversations now as a Christmas classic, but don't believe the hype. The Film Magazine summed it up nicely, saying, "As an adult, it comes across as over the top and ridiculous, and in that sense you could really look upon Jingle All the Way as a shallow film that promotes values you really wouldn't want to teach children."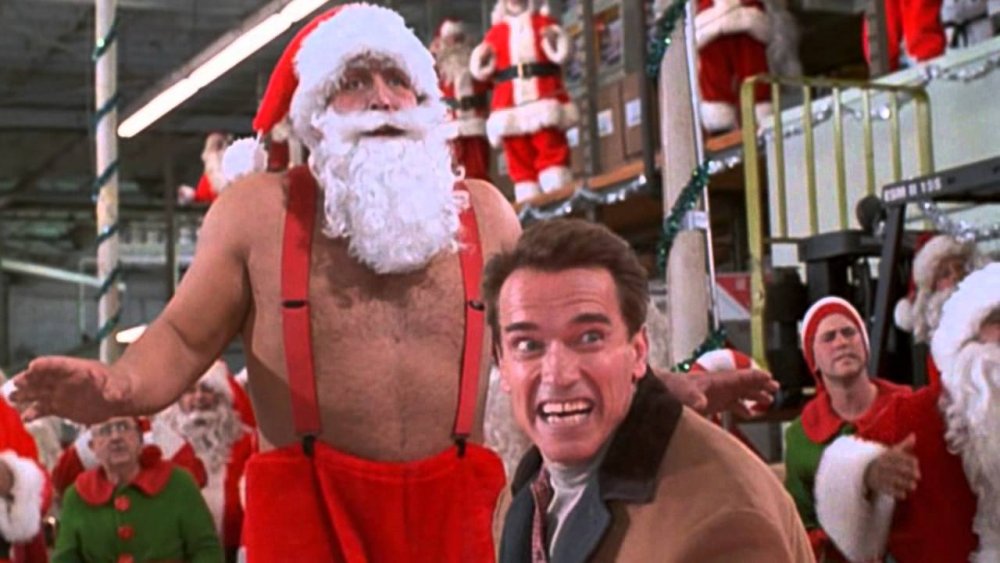 In case you're unfamiliar, Jingle All the Way stars Arnold Schwarzenegger and Sinbad in a competition to win a Turbo Man action figure, the year's hot toy. It's a slapstick comedy with the broadest strokes possible, but neither Schwarzenegger nor Sinbad is all that funny in it. The timing is all off, the punchlines are predictable, and the way the story ramps up as the film goes on veers too far into ridiculous to be entertaining.
The only thing that makes the film watchable is Phil Hartman as Schwarzenegger's slimy neighbor. He's so smug and arrogant, and if anything is going to bring your family together to watch Jingle All the Way, it's going to be your shared desire to punch Hartman's character right in the face. Now that's Christmas!
The Santa Clause is a wonderful Christmas comedy
Unlike a lot of famous Christmas films, The Santa Clause is actually a movie that seems to have improved with age. When it came out, it was pretty much received as a solid, wholly average Christmas movie. Tim Allen was a marketable star in 1994, and the film did well enough to spawn two (far inferior) sequels. However, some of that Kris Kringle magic stuck with the original, because the film has started creeping back up in the realm of Christmas classics.
A big part of it is probably because how much The Santa Clause embraces the weird and ignores the nit-picky details. This is one of those movies where Santa is definitely real, yet none of the adults seem to believe he exists. Where do they think those presents come from around Christmas time? Well, who cares? Move along! Plus, this is a film where the entire plot revolves around the fact that Tim Allen straight-up kills Santa. That's big time.
The best Christmas movies revel in the darkness and absurdity of the holiday season and still let goodness win out in the end. The Santa Clause isn't going to become your go-to, but it's nevertheless a solid little Christmas flick.
Elf is original tale with humor and heart
In the early 2000s, Will Ferrell was just a funnyman on SNL. He was one of the bigger stars on the show, but nothing seemed to indicate that he was going to become a mainstream movie star. He'd appeared in a few other films, including a few based on SNL characters, but generally, he showed up in very small roles or in movies that weren't well received.
Then 2003 hit, and Ferrell blew up. Old School started it, and then we got Elf, Anchorman, and Wedding Crashers. Soon, every college dorm in the world was full of Will Ferrell DVDs, and you couldn't go through a few sentences without some Ferrell quote bouncing around the room. But of all those films, Elf has withstood the test of time best. After all, Ferrell is completely on board for the film's wackiness, and it really has a good message when it's all said and done.
However, one of the biggest reasons that Elf is such a great holiday flick is that it tells an original Christmas story. There are familiar beats, sure, but it doesn't retread too much space. And in addition to the humor, the movie has a whole lot of heart. Will Ferrell once said he cried at the premiere of the film, and our guess is that most moviegoers still shed a few tears every year, as well.
Home Alone is still absolutely amazing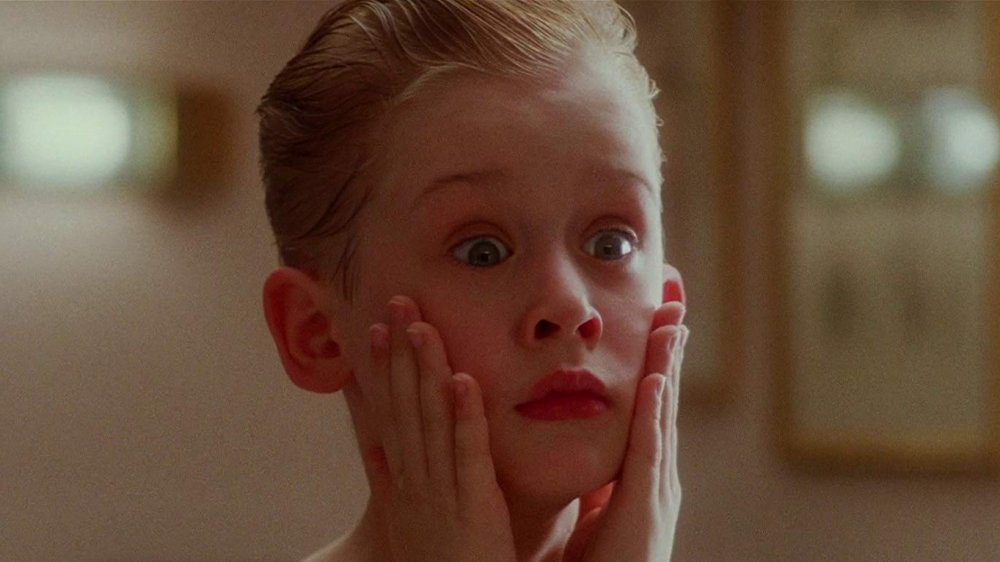 All these years later, and Home Alone is still so good. Macaulay Culkin was a really impressive child actor, and his charisma and delivery carry this movie well beyond its simple plot. There are tons of movies from this era that are dragged down by kids who haven't quite learned how to act yet, but Home Alone is elevated by its pint-sized star.
On top of that, the film features some great performances from an impressive cast. Joe Pesci and Daniel Stern are the perfect combination of menacing and bumbling to make for unforgettable villains. John Heard and Catherine O'Hara are great as Kevin's parents, and actors like John Candy and Roberts Blossom are charming and perfect in their small roles.
Home Alone continues to stay so good in part because of the way your attitudes change as you age. As a kid, you feel totally different about the situations in Home Alone than you do as an adult. It works on a lot of different levels, features some hilarious set pieces, and remains forever quotable.
Source: looper.com