In a nearly 21-minute YouTube video posted Friday, titled "TRIGGER WARNING: Jake Paul Sexually Assaulted Me," Paradise said she met Paul through friends and hung out at his home several times.
Justine Paradise said that she didn't say anything about the alleged attack sooner because she signed a nondisclosure agreement and thought that it would have broken the contract.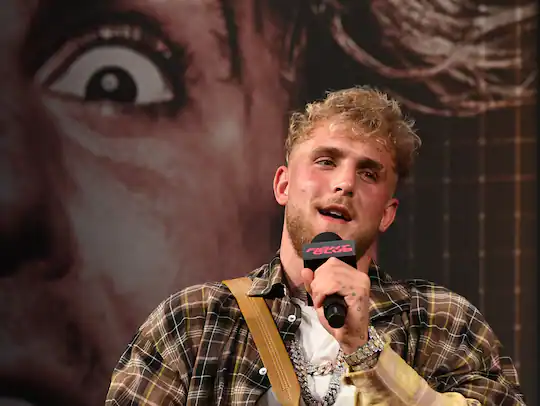 In the lengthy video, Paradise said she met Paul several times in June and July of 2019 at the Team 10 House, a Los Angeles mansion where several social media stars lived and worked. Paradise said that on July 20, 2019, she felt like she made it clear to Paul that she didn't want to go any further than just kissing, but Paul forced her to have oral sex.
"He didn't ask for consent or anything," Paradise said in the video. "He knew I didn't want to do anything with him."
She recalled that at a gathering there on July 20, 2019, the two consensually kissed early in the evening. Later, she said, Paul led her to his room, where they began dancing and continued kissing. As Paul became more physical, she said she began pushing him off.
"I thought he would stop if I didn't want to do anything else, because that's normal," Paradise said. "That's what you do."
Eventually, according to Paradise, Paul said, "'If nothing is going to happen, then what's the point?" Paradise said he "didn't ask for consent" but got up from the bed and forced her to perform oral sex.
"I couldn't tell him to stop," she said. "He just shoved himself in me, he didn't ask for consent or anything. That's not okay. On no level at all is that okay."
Paradise made no mention about taking the information to law enforcement.
Paul responded on Twitter on Tuesday, saying "this claim made against me is 100% false" and that he "never had a sexual relationship with this individual."
"Sexual assault accusations aren't something that I, or anyone should ever take lightly, but to be crystal clear, this claim made against me is 100% false," Paul said as part of his post. "… I will fight this to the end to prove my innocence."
Paul, 24, has gained notoriety in the boxing world since he knocked out former NBA player Nate Robinson last November. Paul is scheduled to fight former UFC fighter Ben Askren in a boxing match Saturday in Atlanta, and he has called out the likes of UFC stars Conor McGregor and Nate Diaz for future boxing matches.
Paul's attorney Daniel E. Gardenswartz told The Washington Post in a statement: "Our client categorically denies the allegation and has every intention of aggressively disproving it and pursuing legal action against those responsible for the defamation of his character."
He added: "Our client believes that any false allegations diminish the credibility of those who have truly been victims of misconduct."
Paradise has racked up more than 500,000 followers on TikTok, where her account is a mixture of dance, comedy and reflections on her life. Paul, brother to fellow Internet personality Logan Paul, vlogs and performs stunts for more than 20 million subscribers on YouTube.