The sprawling studio's atrium opened to 1,400 people who were able to snag free reservations, while other fans paid their respects in front of a statue erected outside the front doors in the shape of his famous purple Love Symbol.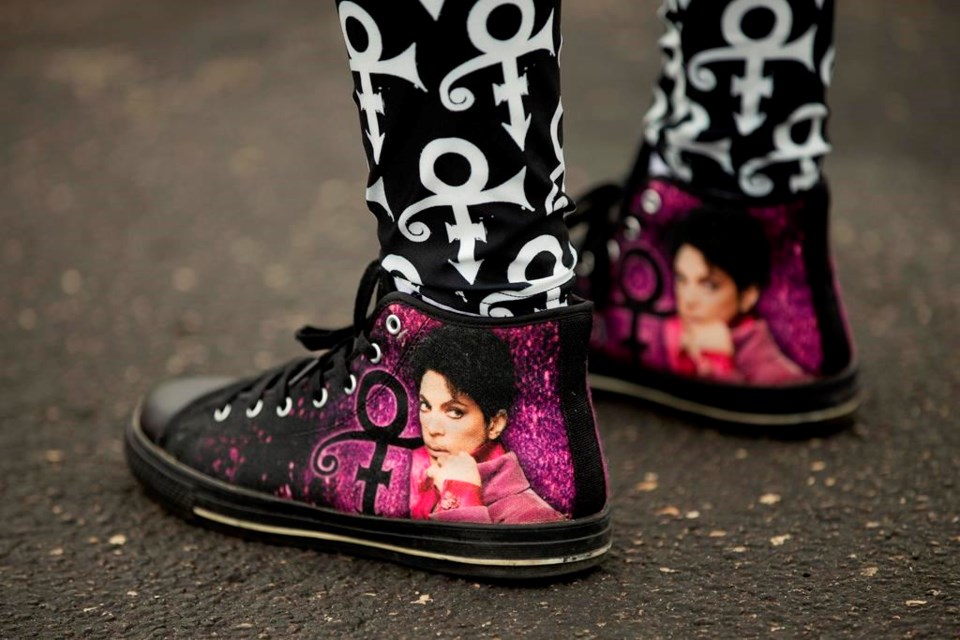 "We came to pay our respects to the best, greatest, most, amazing musician ever. You know, we've been fans forever. We're family. We've made family from all over the world through this man … It was important for us to be here," said Barbara Rodgers, who traveled to Minnesota from Florida with her husband Ali and her friend Sara.
A custom-made ceramic urn shaped like Paisley Park with Prince's symbol on top was originally placed in the middle of the atrium when the pop legend's 65,000-square-foot studio in suburban Minneapolis first opened as a museum in October 2016. At the request of Prince's family, the ashes were moved to a less prominent spot in the atrium and eventually removed entirely from public view, disappointing the superstar's legions of fans.
Wednesday was the first time the urn has returned to the atrium for display to the public.
"He reached me through his music and through his words and everything. My daughters, I raised them with the love of Prince," said Raquel Ponce of Mason City, Iowa. She noted while fighting back tears that she tried to give birth to one of her daughters on the singer's birthday, but missed that mark by a day.
"I got to see him three times, and it wasn't enough. I wish I got to see him three times more," said Tamara Williams, who was visiting from Seattle.
"There's a sense of sadness. But there's a sense that I was part of this," said Monty Williams, another fan. He described Prince as "just the true purest artist. And I don't know if there will ever be another one. I miss him dearly."
Prince died April 21, 2016, of an accidental fentanyl overdose at the age of 57. His former home and studio located in the Minneapolis suburb of Chanhassen is now a museum.
"We celebrate his life and legacy every day at Paisley Park, a place that Prince wanted to share with the world," Paisley Park Executive Director Alan Seiffert said in a statement. "So, on this day especially, we acknowledge the incredible force and inspiration Prince is in people's lives and open up our doors for them to pay their respects."
Fans who did not have a ticket to enter left personal written messages for the artist.