newsweek.com –Daniel Craig's era as James Bond will shortly come to an end with No Time to Die, his final film as 007.
The actor has played the iconic spy with his license to kill, for over a decade, and has starred in five films: Casino Royale, Quantum of Solace, Skyfall, Spectre, and now No Time to Die.
Craig's final film finds Bond enjoying retirement after leaving the secret service, but his life of ease is interrupted when CIA agent Felix Leiter (Jeffrey Wright) asks for help finding a mysterious villain (Rami Malek).
But what happened in the lead-up to No Time to Die? Here is a recap of what Craig's Bond has been through since he first began.
Casino Royale
The 2006 film marked the reboot of the James Bond franchise, and it starts out with the spy earning his iconic 00 number by killing two targets.
On his first mission as 007 Bond learns of a banker who funds terrorist organizations named Le Chiffre (Mads Mikkelsen), and discovers he is organising a high-stakes poker game in Montenegro.
Bond decides to intercept the game and beat Le Chiffre, as his loss will result in the downfall of his organzation, and goes there alongside British Treasury agent Vesper Lynd (Eva Green).
During the game, Bond gains the upper hand by using Le Chiffre's tell to his advantage but is poisoned, he manages to retrieve an antidote just in time and returns to the poker game where he wins $115 million with a straight flush.
Le Chiffre kidnaps Vesper to lure Bond to him, and he tortures him to try and recoup his money, but 007 refuses to give in and Le Chiffre is killed by a man named Mr. White (Jesper Christensen)
After recovering from his ordeal Bond leaves MI6 and runs away with his new love to Venice, but learns she has betrayed him after M (Judi Dench) says she never deposited the money.
He intercepts Vesper's meeting to handoff the money and kills the gunmen she is with, and during the fight she locks herself in an elevator that has plunged into the Grand Canal and drowns while Mr. White makes off with the cash.
Bond returns to service shortly thereafter and learns Vesper was blackmailed into becoming a double agent, he finds Mr. White by following a lead she left for him, and shoots him in the leg.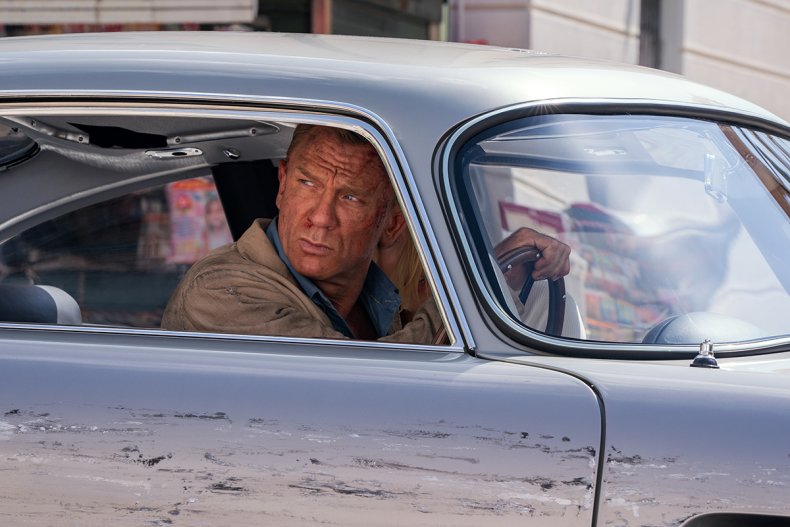 Quantum of Solace
Following the events of Casino Royale, Quantum of Solace opens with Bond taking Mr. White to M, who interrogates him about his organization, Quantum.
Following an assassination attempt on M, Bond goes after Mr. White's agents and pursues a man named Dominic Greene (Mathieu Amalric), who sent a hitman after Bolivian agent Camille Montes (Olga Kurylenko).
As Bond and Montes investigate Greene and Quantum, they learn the organization own a desert rich with water and they plan to withhold it to sell off at exorbitant prices to governments.
After intercepting the organization, Bond leaves Greene in the middle of the desert with nothing but a can of motor oil, and he is later found shot dead with the oil in his stomach.
The film ends with Bond confronting Vesper's former flame Yusef Kabira, a member of Quantum who inadvertently caused her death. Rather than kill Kabira, Bond allows MI6 to arrest him.