The 66-year-old former collective farm manager faces isolation and sanctions because of his government's brutal, and sometimes deadly, crackdown on pro-democracy opponents after an election last August that was widely believed to be fraudulent extended his rule for another five years.

More than 33,000 people have been detained, thousands beaten or tortured, and journalists targeted in the government's crackdown that appears to have intensified in recent months even as large-scale demonstrations have vanished amid growing fear and fatigue. Svyatlana Tsikhanouskaya, seen by many as the rightful winner of the election, left for Lithuania after the vote amid threats to herself and her family.
On May 23, Lukashenka appeared to up the stakes further, taking his hunt for opponents to unprecedented heights — literally — as his government scrambled a fighter jet and flagged what turned out to be a false bomb alert to force a civilian aircraft to land in Minsk. Authorities then detained Raman Pratasevich, co-founder and a former editor of the Nexta channel.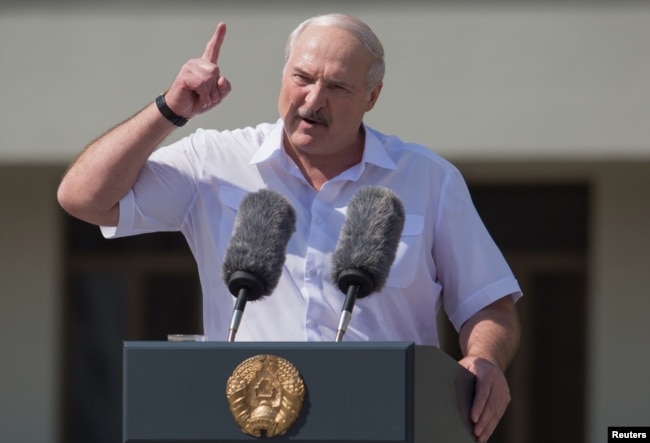 Lukashenka appears to have put a "higher priority on suppressing dissent within his own country than on a working relationship" with the West, explained Keir Giles, a consulting fellow at London's Chatham House with a focus on security issues in the former Soviet area.

"This means he may feel domestic political opposition is a bigger threat to control of the country than it appeared — or that Belarus sees no downside in returning to the status of a pariah, that it sees no value or hope in being at peace with the West," Giles explained to RFE/RL in emailed comments.

For Lukashenka, the opportunity to nab Pratasevich was too tempting to resist, offered Alesia Rudnik, a Belarusian analyst based in Sweden.

Until last November, the 26-year-old journalist worked for the Polish-based online Nexta news service, which broadcast footage of mass protests against Lukashenka last year via the Telegram messenger app at a time when it was hard for foreign media to cover the events.